All parts needed can be found at Home Depot in the electric dept with the exceptions of the 1×3 wood which can be found in the lumber dept. and the ¾" 't' joints found in the plumbing aisle. The black ties were not actually needed but will be used for XO upgrades at a later date.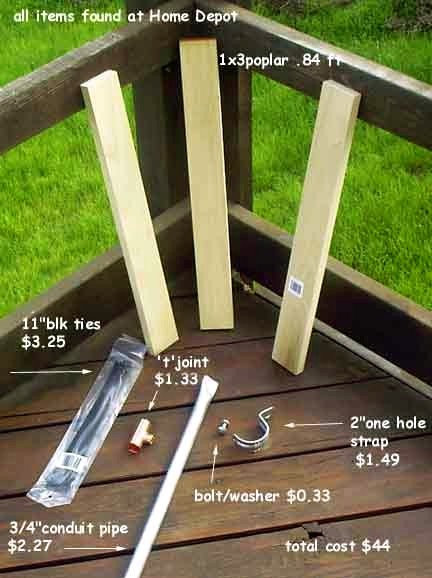 I chose ¾" diameter 60" conduit pipe for stabilization. They come in 10' lengths (120") and had it cut in half while in the store. I chose this pipe over the galvanized steel pipe of the same dimensions because of it's softness properties and knowing flattening would be needed at the top end. Neither end is threaded. Flattening of one end through a vice for easy bolt mounting.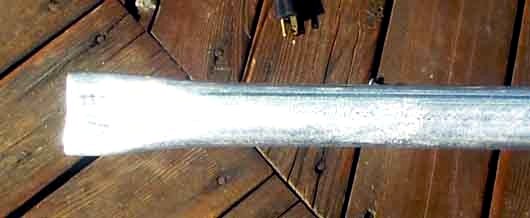 a ½" hole was then drilled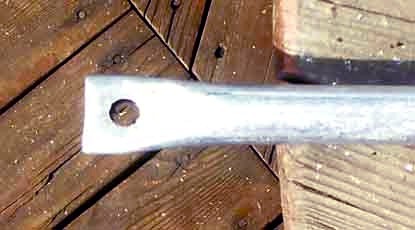 bolt and nut inserted to include clamp: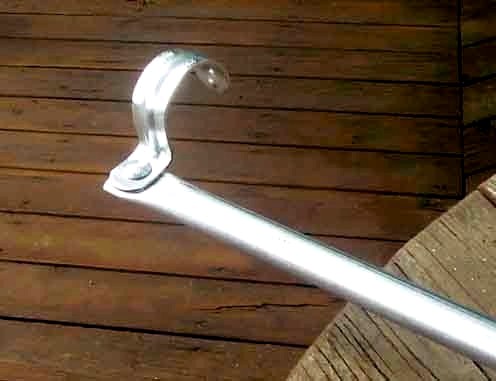 clamp is now tested on Maggie's shoulder: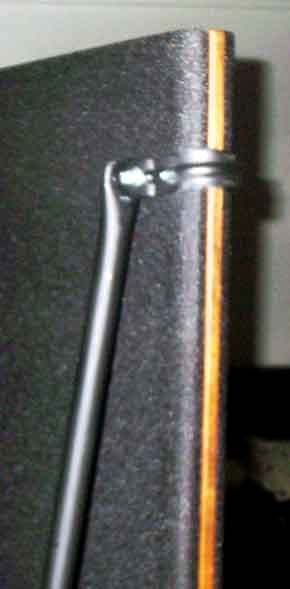 A seal is added to protect Maggies' delicate woodwork and cloth. I simply used an old tire inner tube cut and folded to size! This also insures a secure fit. Clamp diameter can be shortened by use of a C' clamp to insure fit. Clamp is now removed for paint finish.
the stabilization arm and clamp is now spray painted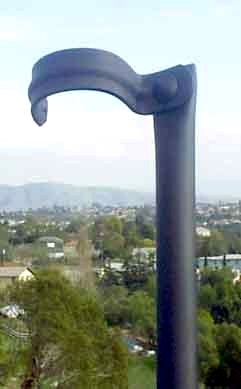 The base is now ready for installation of T' joints. I chose a 1×3 board of poplar wood for Maggies existing feet to rest. It also supports the T' joints used in the stabilization arms.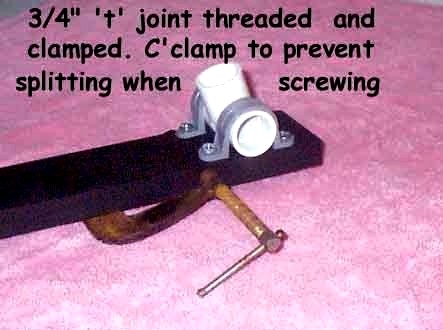 Halex® compression connector (¾") is now inserted into the clamped T-joint. The advantage of using the compression connector is to insure a snug fit while increasing tension and stabilization to the arms.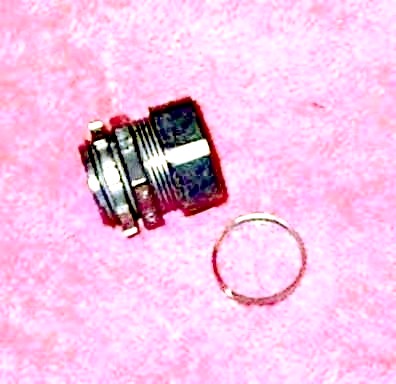 Finally sand is an option and can now be added for added stabilization, and to reduce resonance and vibration. Note: I would advise the addition of sand later, after the break-in of the stand occurs. This will insure a better objective analysis.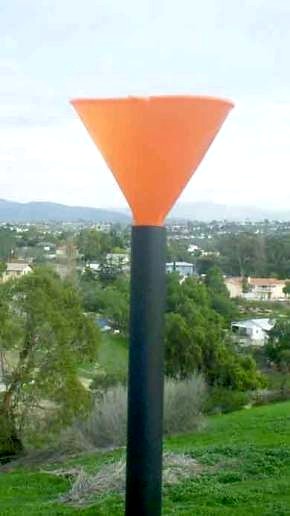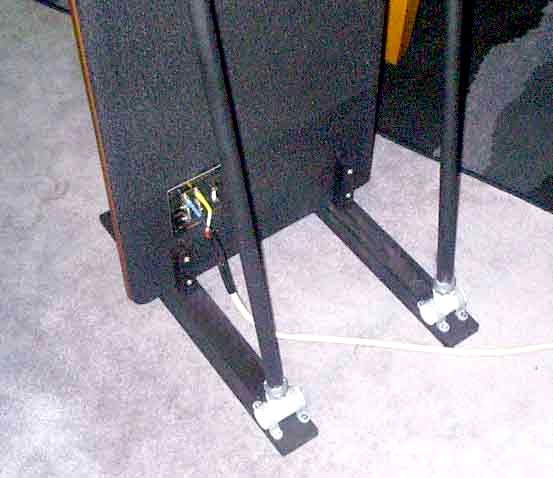 She's ready to Rock-n-Roll!
Total cost for both stands approx $50!

pre-paint...