Taken from "junction" of living & dining rooms, showing system setup including beloved Barcalounger in the nearfield position.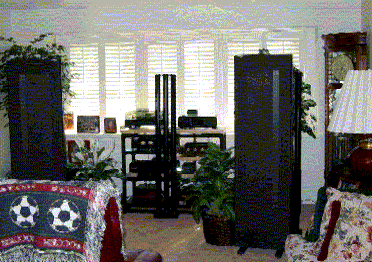 Note the silk fichus & other silk plants, which assist Argent: Room Lens in soothing the top end.
Profile shows the VanderMye's Vanderstands supporting the Maggie.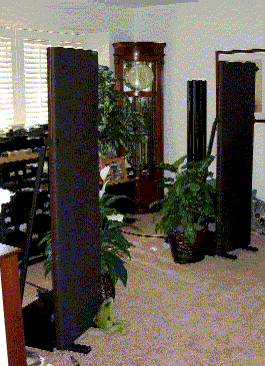 Note the Maggies juxtaposed among the acoustic treatments including an additional previously hidden Lens.
All-Jensen outboard XOs, w/o protective "clamshell."

Cu foil-in-oil treble caps (15mF + 7mF)
Al metallized PIO bass shunt cap (25mF)
12awg CFAC inductor (3.5mH, 0.34W)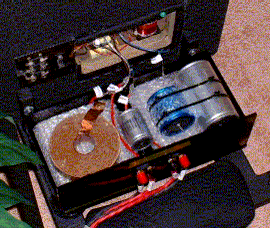 Also shows legs, cross brace & struts of VanderMye's Vanderstand.
Aesthetic protective acrylic "clamshell" over Jensen outboard XOs.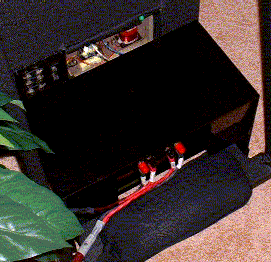 Note the 20# bag of shot, covered with a heavy black sock, as ballast for the Vanderstand cross brace.